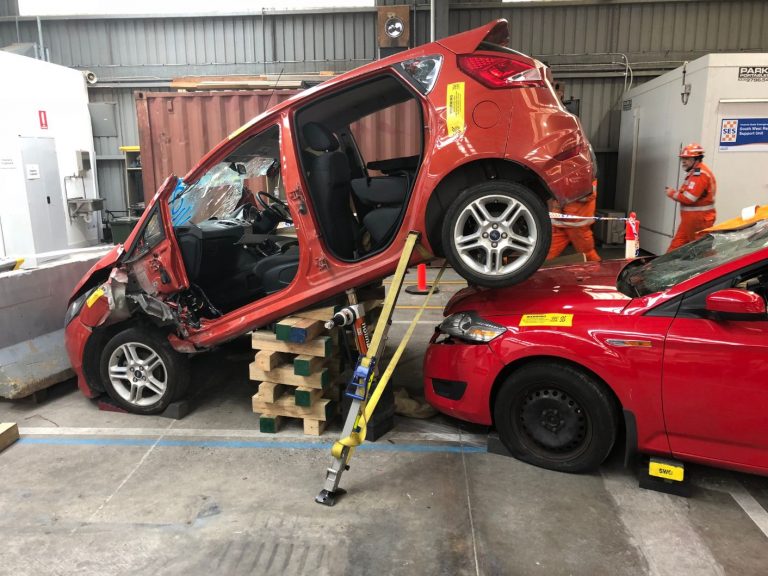 Road Air Industrial Rail (RAIR) Rescue
RAIR Rescue is a critical service delivered on a daily basis by emergency response agencies across the State, including Nillumbik SES. The response of highly trained crews with a range of skills, provides extrication and emergency life support services to the trapped or injured, is in line with predetermined coverage areas.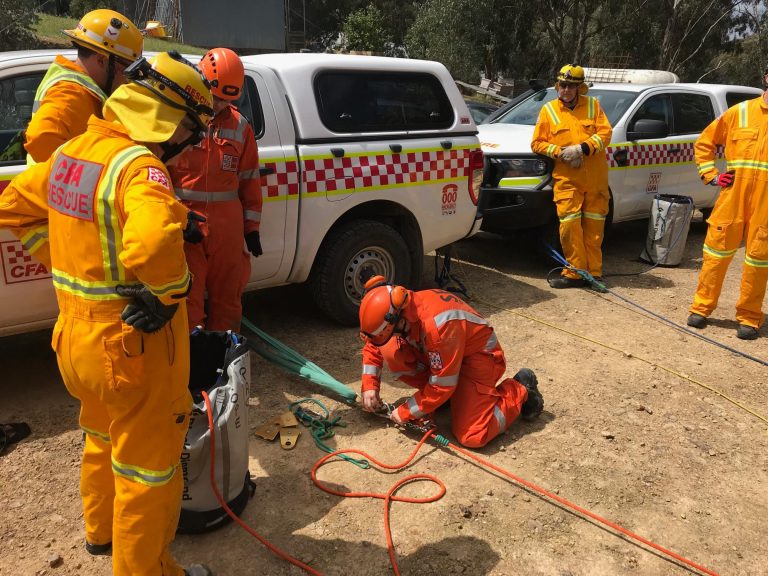 Steep Angle Rope Rescue consists of specialist teams located in select areas across Victoria. They respond to rescue situations involving steep embankments and terrain using rope rescue equipment. Nillumbik SES forms part of the North East Metro Technical Rescue Group (NEMTRG) in conjunction with Plenty CFA and Whittlesea SES.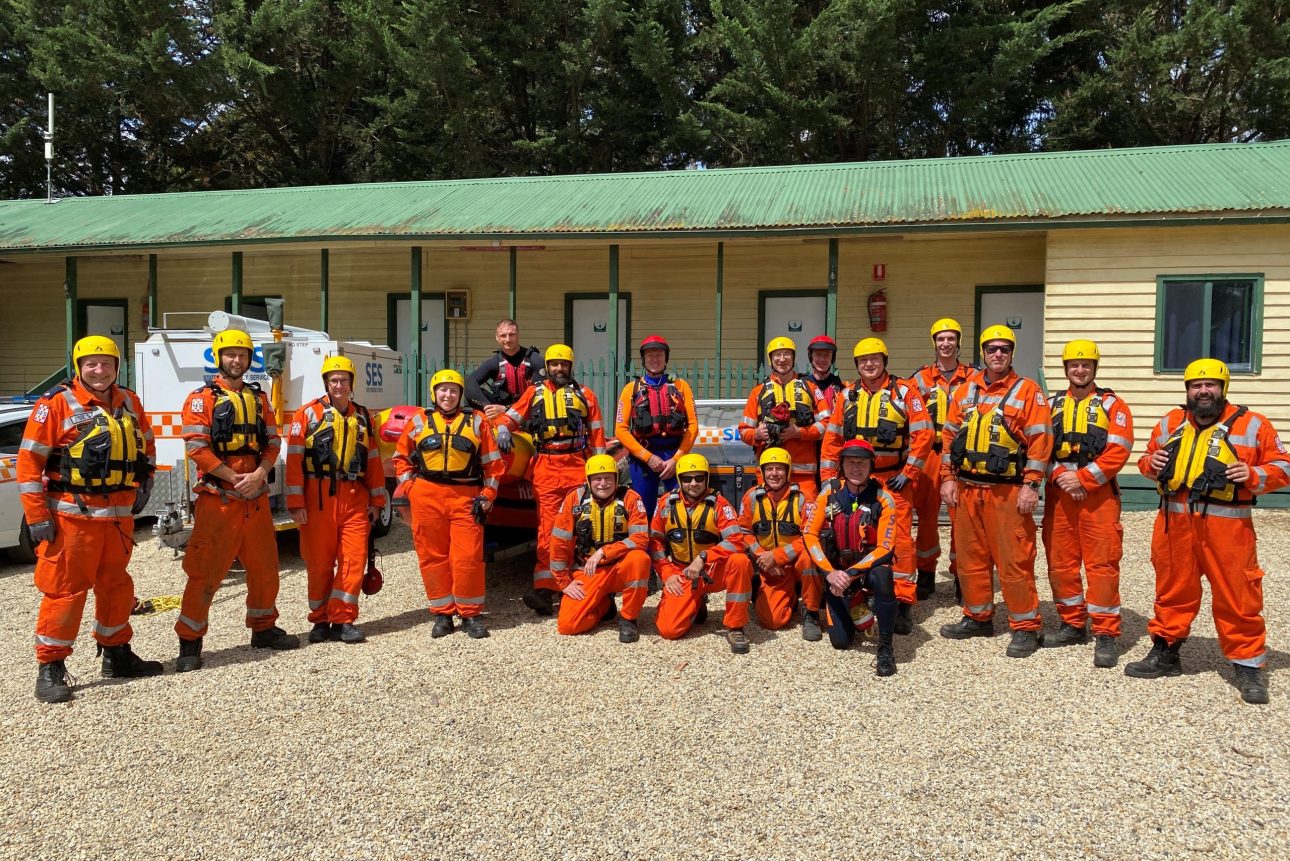 Land Based Swift Water Rescue (LBSWR)
Land Based Swift Water Rescue is a specialised skillset, involving rescue of patients in fast-flowing water. It involves various rescue techniques deployed from the waters edge, in an effort to rescue persons in swift water.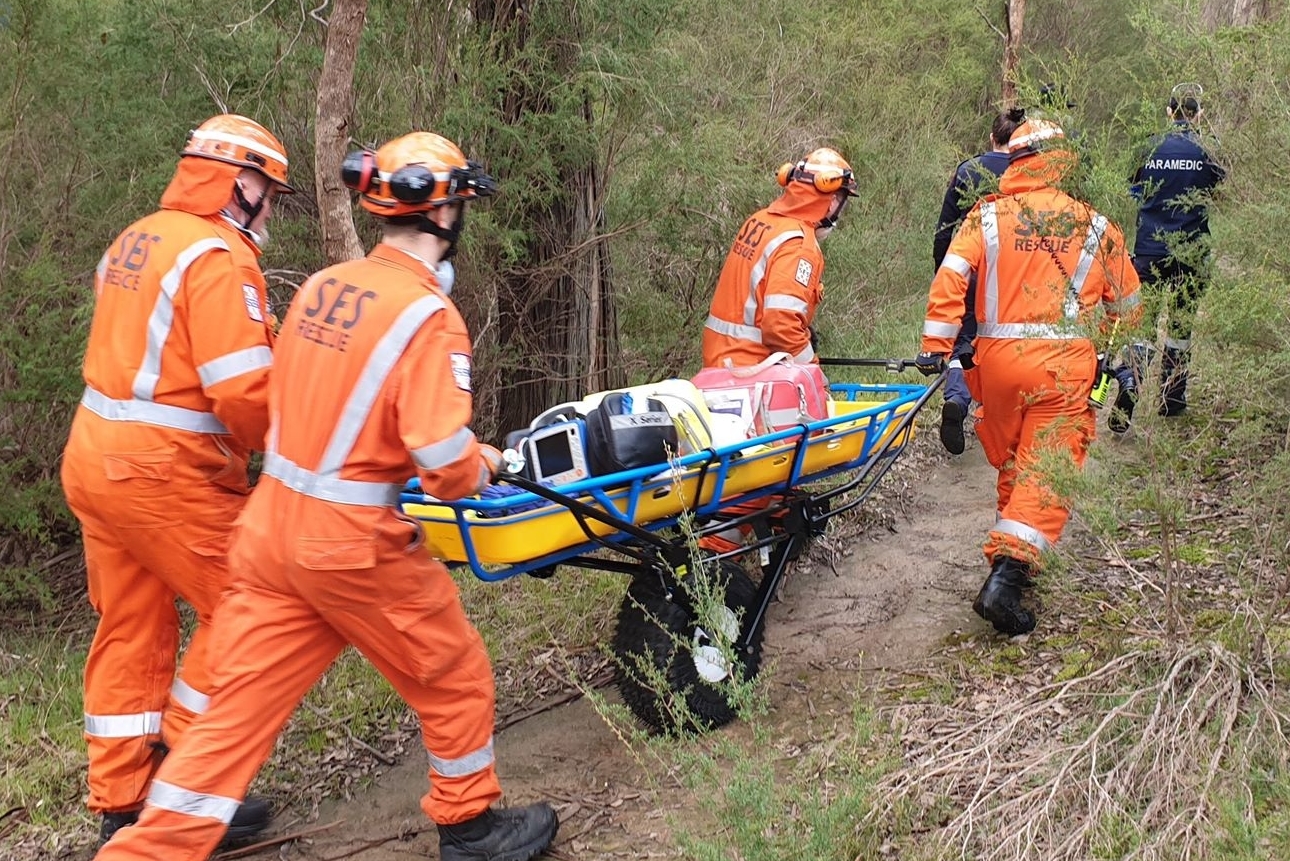 Patient Transportation & Assist Ambulance
We carry a specialised wheeled stretcher for patient transport over long distances and/or uneven terrain. Our crews are trained in patient handling and transportation, typically working with Ambulance Victoria to achieve the best outcomes for the patient.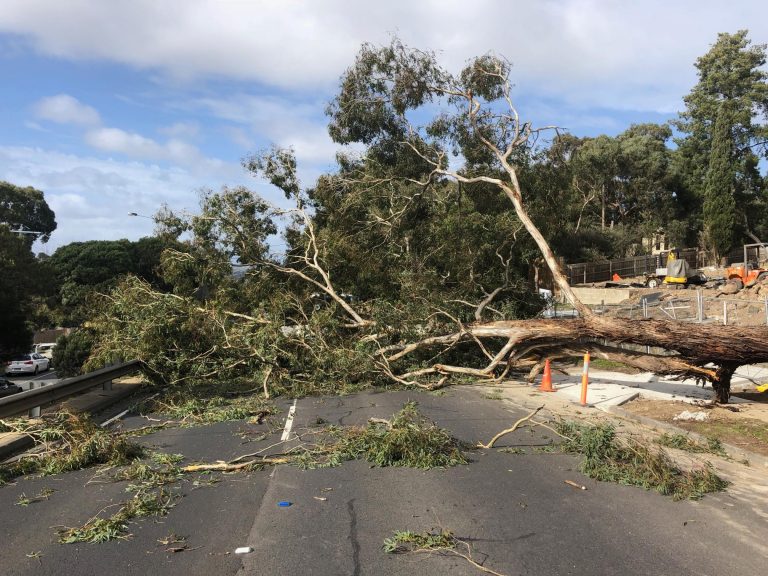 Storm and Water Damage Response
Storms can happen anywhere, at any time of year and are often accompanied by strong winds, large hailstones and lightning. Storms can cause significant damage to homes, businesses and community infrastructure. SES trained responders assist by securing damaged buildings and structures, cutting up fallen trees that have caused structural damage to your home or vehicle, blocked major roads or prevent you from entering or leaving your home.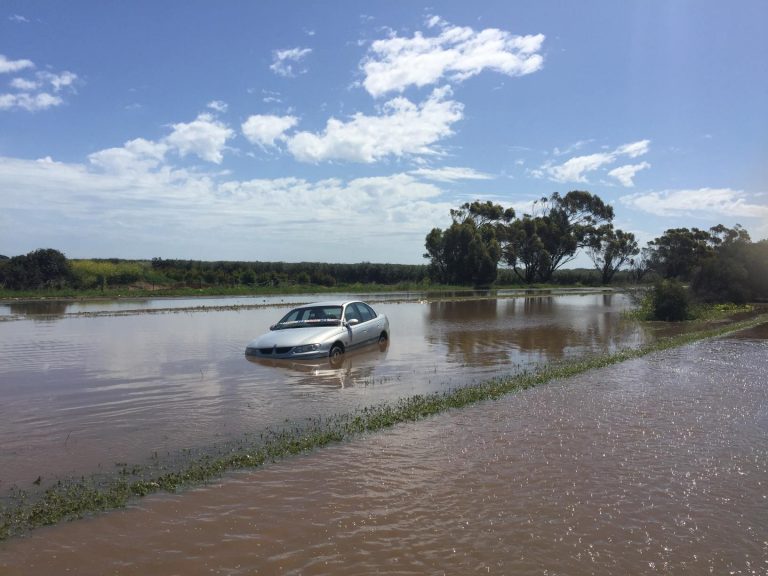 If you live close to a creek, river or in a low-lying area you may be at risk of flooding in particular from flash flooding caused by short, high intensity storms. SES assistance may include giving flood advice, protecting essential services, helping to protect infrastructure, rescuing people from floodwater, advising of an evacuation.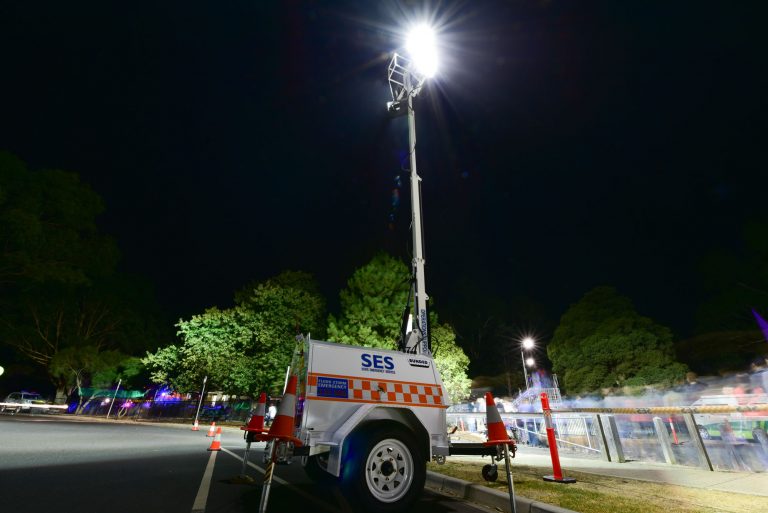 Emergency Lighting and Power
Using our in house lighting tower, our members can provide quick area lighting and auxiliary power at large incidents or staging areas. We support other SES units and agencies with this capability.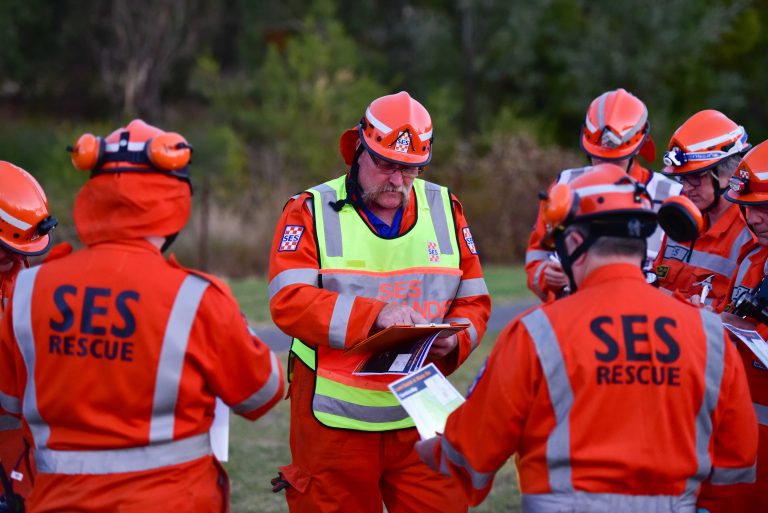 Land Search & Assist Police
Our members are trained to assist Victoria Police in conducting land searches for missing people in all types of terrain in both rural and urban areas. Search teams are trained in first aid, radio communications, map reading and navigation and search techniques for use during both day and night. SES also assist Police at crime scenes or when searching for evidence.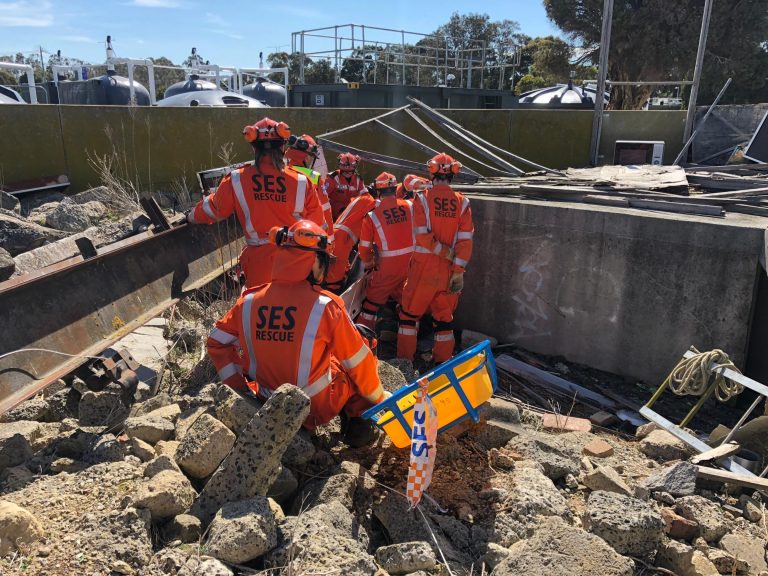 Urban Search and Rescue (USAR)
Urban Search and Rescue (USAR) is a pre-planned, self-sufficient, multi agency response to major structural collapse situations. SES has several hundred members trained to USAR Category 1 initial responders who work removing primary surface casualties, conducting initial intelligence gathering, identifying hazards and establishing marking systems.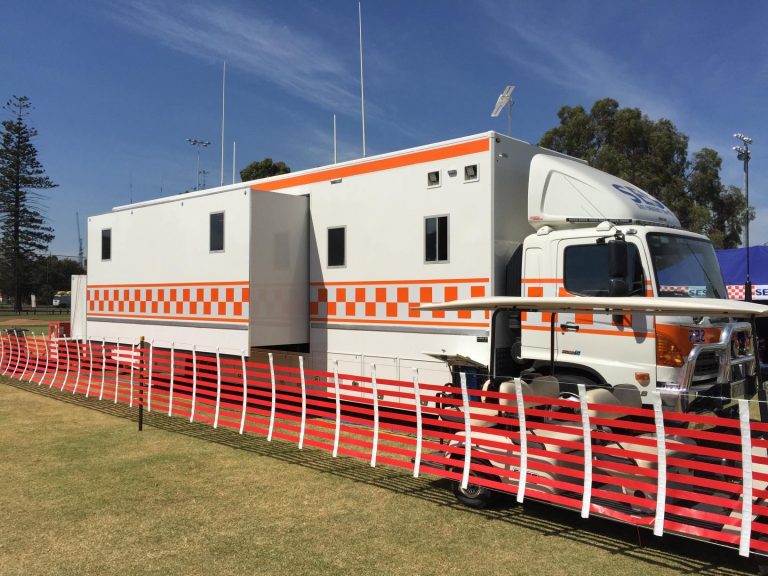 Incident Support Operations
Our members are often called to provide support to SES or partner agency emergency operations both locally, across Victoria and interstate undertaking incident management roles, logistical and administrative support, staging area, and sector or divisional commander roles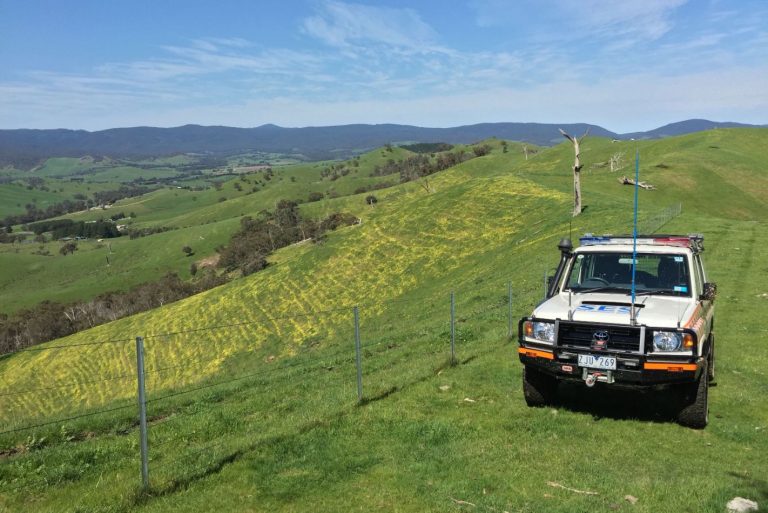 4WD Operations and Recovery
Our Unit assists Victoria Police deploying our 4WD and trained land search operators which can greatly enhance search capabilities, resulting in dramatically reduced search times. Should a major disaster occur, 4WDs can be used for reconnaissance, accessing areas that conventional vehicles may find difficult to reach.